Artek
Artek.
Barcelona and Madrid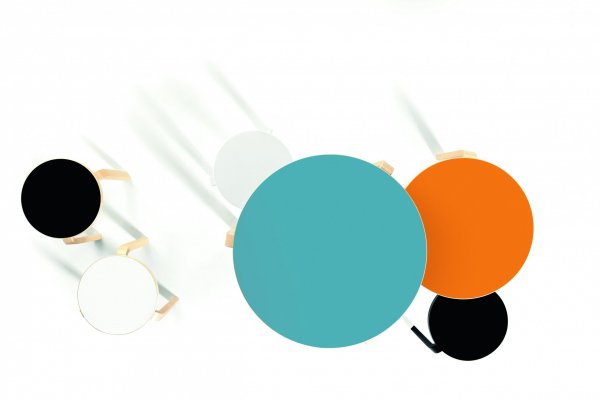 Artek was founded in 1935 by four young Finns, led by the visionary architect Alvar Aalto, with the aim to commercialize the furniture, lamps and textiles that Alvar Alto designed as an extension of its architectonic thoughts. The durability and the high quality combined in a formal and clean language are the essential elements in the creation of all the Artek products. Products where is manifested the compromise of the brand for the quality- the modern techniques combined with the traditional crafts assure quality in each piece of furniture – and its firm bet for innovative designs, born thanks to its founder Alvar Aalto. In the 30s, Aalto invented new methods to folding and splicing wood that allowed carrying out his structural and revolutionary ideas and making reality organic forms in his more dynamic designs.
Nowadays, Artek is recognized as one of the most innovative contributors of modern design, creator of new paths where design, architecture and art converge. Its collection includes furniture, illumination and accessories designed by the Nordic masters Alvar Aalto, Ilmari Tapiovaara, Tapio Wirkkala, Eero Aarnio and Yrjö Kukkapuro, and, also, by architects, designers and artists that are international leaders, such as Shigeru Ban, Konstantin Grcic, Hella Jongerius, Harri Koskinen, Enzo Mari and Tobias Rehberger.
MINIM is official distributor in Barcelona and Madrid of the furniture firm Artek.