Cherner
Cherner.
Barcelona and Madrid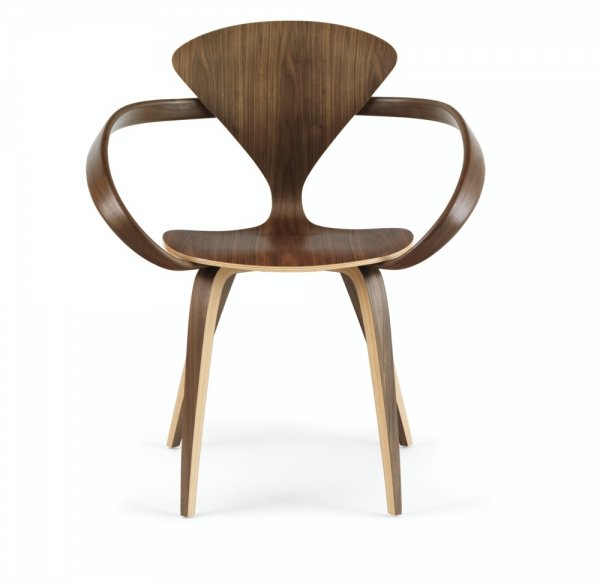 After hearing innumerable petitions of the architects that asked to see reedit the designs of the American designer Norman Cherner, his sons decided to create the Cherner Chair Company in 1999. From then, Cherner has produced a lot of the most popular designs of Norman Cherner using its drawings, models and original specifications and including all the advanced methods of production. Manufactured in the United Estates, the reedit designs are created with the same attention to the details that the original classics had, handmade and using plywood, laminated wood and technologies of bent wood to produce furniture worldwide recognized for its quality and sustainability,
Apart from reediting chairs, stools and modeled plywood boards created by Norman Cherner, the company also has introduced new designs from Benjamin Cherner. The chair Cherner, with two big curved armchairs that unify the back and the seat as if it was a big tie, is one of the most iconic pieces that have been transmitted through generations.
MINIM is official distributor in Barcelona and Madrid of the furniture firm Cherner.