e15
e15.
Barcelona and Madrid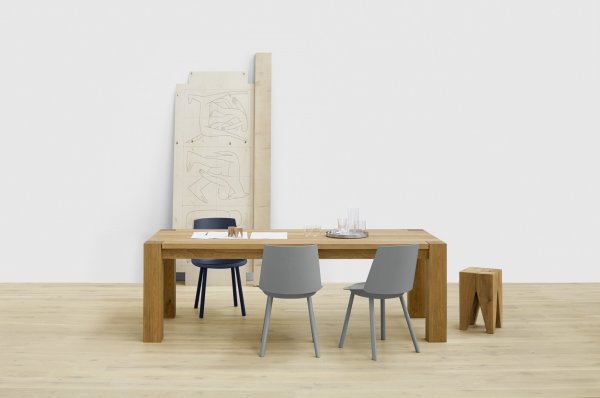 e15 is a German furniture brand, whose big contribution has been to industrialize the wood solid furniture and treat it as if it was a craft piece. Ecologic furniture that come from oaks and walnuts from sustainable plantations and from controlled logging. Tables, chairs, stools, consoles and benches that seem to be directly cut from those wooden logs, with lineal and forceful designs, and without ornaments. Furthermore, the renowned use of solid wood, the company has a big range of refined materials and finishes, such as metallic iron and lacquered in basic colors.
e15 is synonym of consistent design, high quality materials and craft and innovative production methods. Since its creation in 1995, e15 tightly collaborates with a circle of designers, architects and craftsmen, developing original products that reflect the philosophy of the brand and its open focus to the different cultures and disciplines. Stands out for creating pieces of essential forms, where are left open all the scratches and characteristics of natural wood, as it is visible in the table TA04 Bigfoot and the ST04 Backenzahn stool, two classics of the design with which e15 was placed as a referent in the pioneer use of solid wood in its purest form.
MINIM is official distributor in Barcelona and Madrid of the furniture firm e15.