Fesfoc
Fesfoc.
Barcelona and Madrid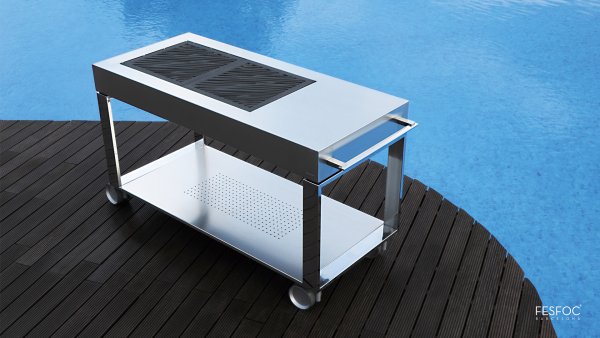 Fesfoc is a barbecue design brand that brings together innovation, technology and aesthetic, contributing with a halo of Avant-guard and exclusivity to any garden or terrace. With contemporary and minimalist designs, its barbecues are easy to integrate in the sophisticated environments and open a new way to the customization of an outdoor kitchen. Its barbecues are ideal for urban and rural places and fit in big and small spaces, since the wide range of models helps to find the perfect barbecue that satisfies the needs of every client and that covers the need in every space.
Fesfoc counts with two lines of barbecues, with gas and coal combustion, and has patented an ignition system developed for its charcoal barbecues, which makes the ignited so much easy and confortable, and that achieves the maximum calorific performance of coal.
MINIM is official distributor in Barcelona and Madrid of the barbecues firm Fesfoc.