Gebrüder Thonet Vienna
Gebrüder Thonet Vienna.
Madrid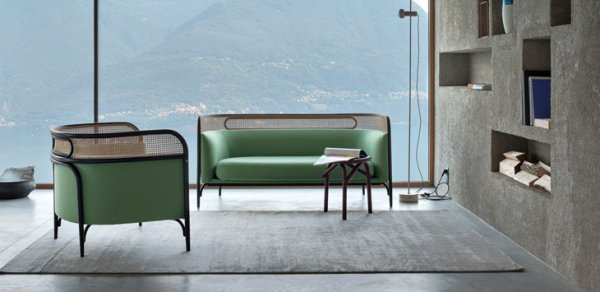 Gebrüder Thonet Vienna GmbH (GTV) is wooden furniture contemporary design brand founded in 1853 by Michael Thonet who from the very beginning based the production on innovation transitioning from handmade techniques to an industrial process. This allowed him to increase production generating collections that were getting more and more fancy and consolidated the brand as one of the greatest in the market.
In his prodcut catalogue you can find iconic pieces as chair "No. 1", designed for Vienna Schwarzenberg palace, or chair Thonet n.14, from which 50 million units were produced between 1850 and 1950.
Nowadays Gebrüder Thonet Vienna bases his production in the creation of contemporary furniture of sofisticated design and in the re-edition of historical pieces created in the past with materials as fresh wood or metal.

MINIM is official distribuidor in Madrid for Gebrüder Thonet Vienna