Molteni
Molteni.
Barcelona and Madrid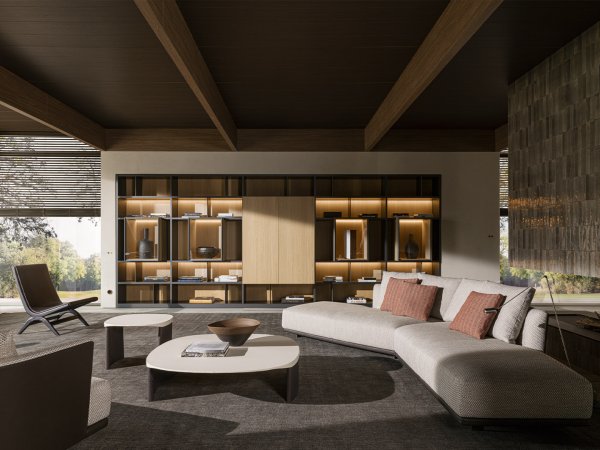 Molteni is a company of advanced technology and antique tradition, which is part of one of the main Italian industrial groups in the furniture section. From the 70s, the firm has stood out for performing a continuous investigation in the sector of mounting cabinets, developing a series of adequate solutions for every environment of the house, from the walk in closet, to the living room or the studio. Its mounting cabinets such as 505, 7volte7 or the Pass are projects that constantly evolve, from the technic and constructive point of view and the functional and comfort. In the 80s, Molteni proposed a wide collection of individual furniture thought for, along with the cabinets, dressing a sober and elegant home.
Molteni is a firm that is characterized by the design, the perfection in its processes and the technique quality, functional and the materials present in its furniture, but always invisible. Its collection is complete: includes furniture for the bedroom, with different closet and bed programs, furniture for the living room and the dining room, cabinets, tables, chairs, sofas… furniture created by highlighted designers such as Rodolfo Dordoni, Luca Meda, Patricia Urquiola, Jean Nouvel or Hannes Wettstein, that include the experience of a long craft tradition next to the technological innovative quality, extremely useful for the user but not ostentatious at all.
MINIM is official distributor in Barcelona and Madrid of the furniture firm Molteni.