Nidi
Nidi.
Barcelona and Madrid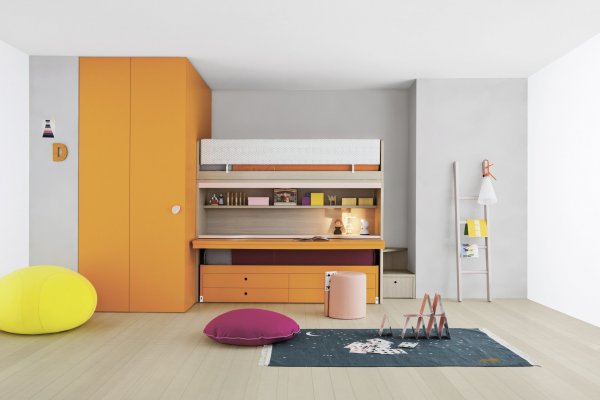 Nidi is an Italian firm of children and youth furniture that belongs to the company Battistella, whose modern concept of furniture for the bedroom and studio spaces have been designed by Edoardo Gherardi, art director of the company.
Its collections have been formed by beds, closets, bunk beds, chairs, desks and textile complements, of different colors and finished that allows creating original children's environments of contemporary aesthetics. To guarantee a versatile and secure space, all the different elements of the brand Nidi follow strict norms of manufacture facing the security of its young users.
MINIM is official distributor in Barcelona and Madrid of the children and youth furniture firm Nidi.