Oluce
Oluce.
Barcelona and Madrid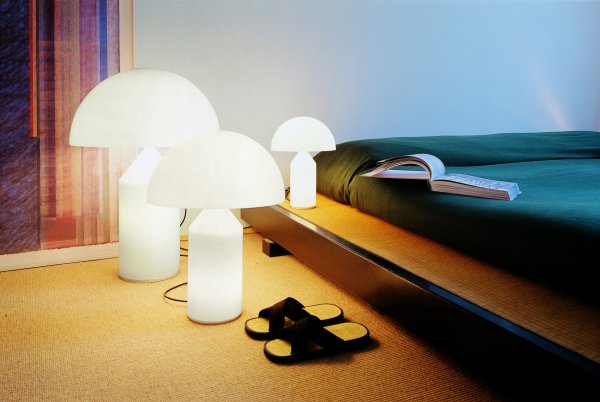 Founded in 1945 by the master Giuseppe Ostuni, Oluce is the oldest Italian design illumination company that is still active nowadays. After the huge success in the IX Treinal (1951), the firm got to the international public thanks to the vision of Gio Ponti. In the decade of the 70s, Vico Magistretti turned into the principal designer and artistic director of the firm, giving him an unmistakable stamp and legacy of worldwide recognition.
From then till now, Oluce has collaborated with one of the most prestigious designers in the international panorama: Hannes Wettstein, whose rigor characterized the style of the company in the 90s, Marco Romanelli, which reinforced its international success, Sebastial Bergne, Laudani and Romanelli, Fernando and Humberto Campana brothers, Tim Power, Harri Koskinen and Carlo Colombo. Next to these important designers, Oluce has produced some of the most recognized lamps in the contemporary design history, among them, the table lamp Spider, Coupé or Colombo, the magnificent lamp Atollo by Vico Magistretti.
MINIM is official distributor in Barcelona and Madrid of the illumination firm Oluce.