Röshults
Röshults.
Barcelona and Madrid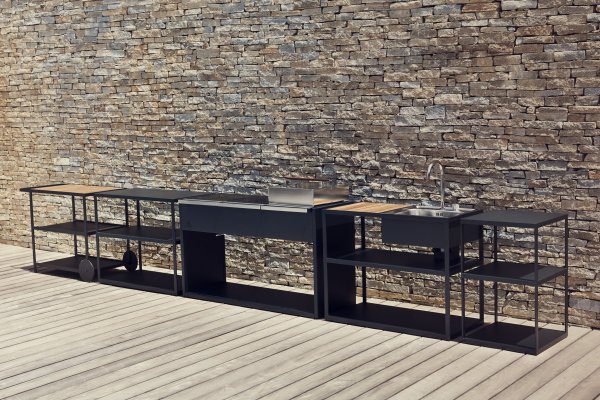 Röshults is an outdoor furniture firm with a complete timeless language. Loyal to the modern Scandinavian design, Röshults creates spaces in total harmony with the home environment that transform the terrace and the garden into a magic place.
Combining exclusive materials such as the teak wood and the stainless steel, Röshults creates barbecues, kitchens, tables, chairs, chaise longues… with a modern and innovative architectonic design that integrates perfectly in any outdoor space, allowing the garden to get to the kitchen. The result is a unique concept of high quality and stylish products, designed to give response to the most demanding taste. In which the comfort, elegance and the detailed finishes are intermingled with great simplicity.
MINIM is official distributor in Barcelona and Madrid of the outdoor furniture firm RÖSHULTS.