Stelton
Stelton.
Barcelona and Madrid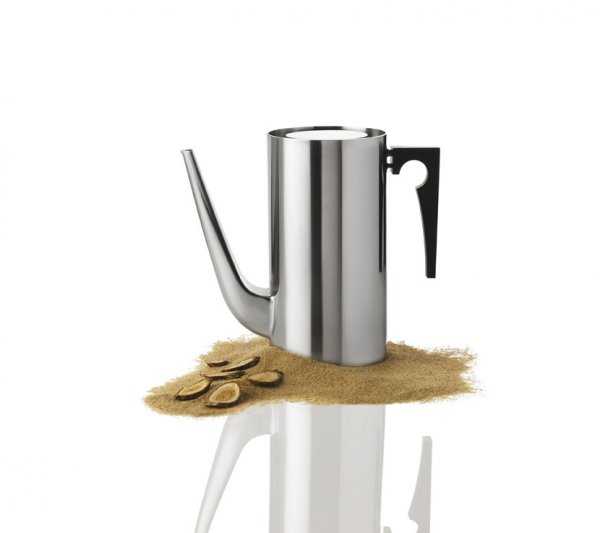 Stelton is a Danish brand of high quality decoration complements and kitchen utensils, which bets for the innovative Scandinavian design. Founded 50 years ago by Niels Stellan Høm and Carton Madelaire, the firm has for a mission to develop surprising pieces, of innovative design and high quality. Kitchen utensils of great personality, with a sober design that combines clean lines and the richness in the designs.
In the catalog Stelton we find a huge variety of products (coffee machines, vases, plates, set of coups for coffee, candelabra…). Some of them are reissues of pieces created by important designers and others are new creations of young talents. Its list of collaborators counts with Arne Jacobsen, Designit, Don Wallance, Erik Magnussen, Francis Cayouette, Front, Halskov & Dalsgaard, Hiromichi Konno, Holbek & Dahlerup, Holmb./Nordentoft, Jakob Wagner, Jehs & Laub, Johan Verde, Jousselin, Kau:Raben, Klaus Rath, Knud Holscher, Maria Berntsen, Martin Sonne, Murken Hansen, Niels Kjeldsen, Peter Holmblad, Steve McGugan, Søren Refsgaard, Tias Eckhoff, Torben Rasmussen and Troels Seidenfaden.
MINIM is official distributor in Barcelona and Madrid of the households items firm Stelton.