Thonet
Thonet.
Barcelona and Madrid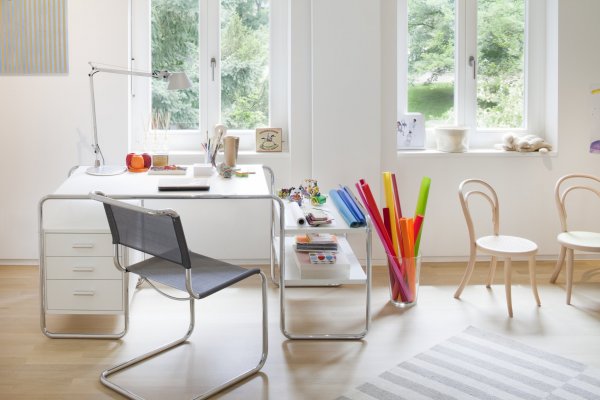 Thonet is one of the oldest furniture manufacturers of family management of the world and the precursor of the furniture in series. The firm cleared for using the new technique, the folding of solid wood, which Michael Thonet perfected in the decade of 1850, revolving the world of the furniture. Since 1819, Thonet produced furniture of first quality to a domestic and professional environment. Its courage of daring to create new things again and again- with innovative technologies and of an extraordinary design- without forgetting its roots in its long tradition as a company has made Thonet be a firm known around the world.
In its wide catalog of products we find a huge variety of pieces – chairs, armchairs, tables, side tables, sofas, shelves, desks… - all of them with the same and Thonet- a perfect combination of shape, function and aesthetics. Classic and modern furniture, among them stands out the chair nº 14, nowadays known the chair 214; its most iconic piece and an industrial product of huge success that marked the beginning of the history of the modern furniture.
MINIM is official distributor in Barcelona and Madrid of the furniture firm Thonet.