USM
USM.
Barcelona and Madrid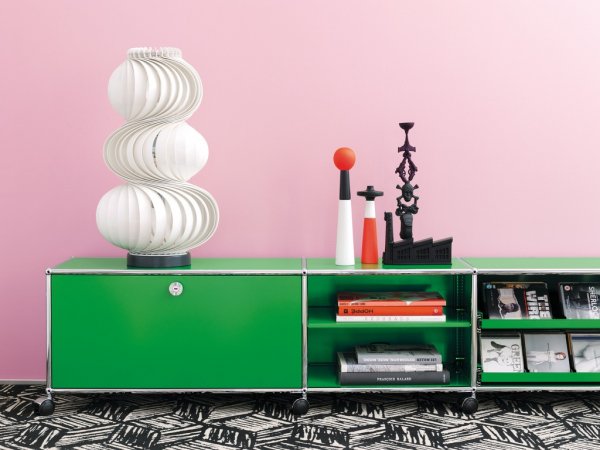 USM is a Swiss firm that, starting 50 years ago, designs and develops modular systems for domestic and work environments. In the 60s, the architect Fritz Haller developed a furniture system as if it was a work of architecture: the Modular system USM Haller. Tubes attached one another by means of spherical bodies to accommodate shelves, panels, drawers, doors and tables. The sphere is the centerpiece of the whole system, coupling tubes to form a supporting and very durable frame.
Under its maximum "form follows function", the firm USM designs and develops pioneers modular systems that combine functionality and aesthetics for the home and the office. Quality, modularity and sustainability; those are the values of the company USM and, also, the Modular System USM Haller. Created with high quality materials, the Swiss precision, versatile functionalities, a timeless design and a wide range of colors, the USM furniture are much more than an actual solution: are investments oriented to the future. Its great versatility offers an application and design freedom that allows contemporary composition for the diverse spacer in an office and also for the living room, bedroom, kitchen and bathroom…
MINIM is official distributor in Barcelona and Madrid of the furniture firm USM.