Bora
Bora.
Barcelona and Madrid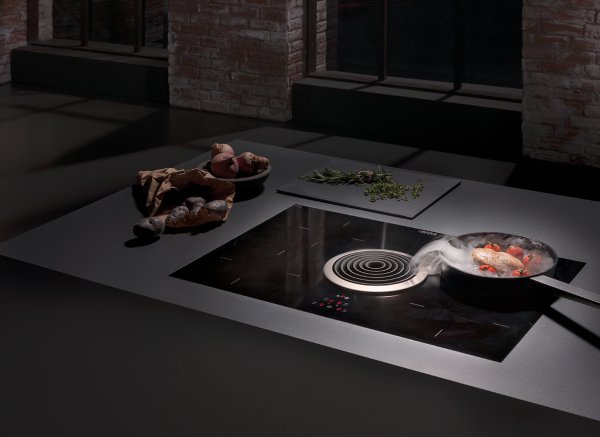 Since 2007 BORA – with headquarters in Raubling (Germany) – has developed and distributed with success surface extraction systems that inhale the cooking vapors and the smells downwards, where they are produced: in the cooking place. The patented system BORA, composed by a surface extractor and various cooking plates, is synonym of a product exquisitely efficient that provides the freedom to maximum planning, revolutionizing the behavior and the architecture of the kitchen. The innovative lines of products Bora Basic, Bora Classic and Bora Professional are distributed in 18 European countries, Australia and New Zeeland.
Bora Basic brings together the cooktop and the extractor combined in an aesthetic, compact and effective unit. With central touch control and simple installation, for all the kitchens. Bora Classic is an extraction system reduced to the essential: efficiency and design, awarded with the Red Dot Product Design Award, that stands out for its dimensions of reduced installation and smart touch control. Bora Professional is the most selective range of Bora, especially for professionals: major deepness, the biggest selection of cooktops, excellent variability and stainless steel rotary knobs.
MINIM is official distributor in Barcelona and Madrid of the firm Bora.