Paola Lenti
Paola Lenti.
Barcelona and Madrid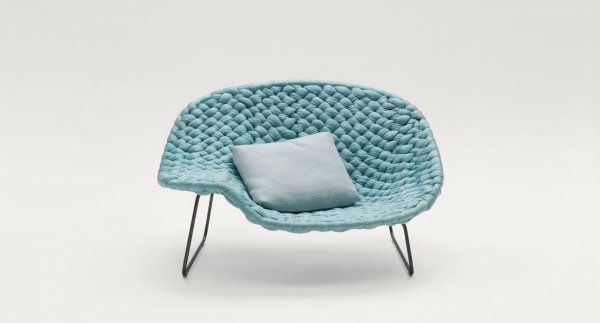 Paola Lenti is an Italian brand of reference in the design and manufacture of contemporary design outdoor or indoor furniture and rugs. Founded in 1994 by Paola Lenti, the furniture and rugs of the firm have clear signs of identity: the original interpretation of the color and the shape, the redefinition of the designs in relation to the space, the creation of the harmonious solutions and the unmistakable timeless style.
Paola Lenti is a firm of Avant-guard of Italian design that is distinguished by the experimentation and the research for new materials in the textile field. Natural and technological materials that are transformed into exquisite, resistant and durable tissues that give shape to a wide collection, of outdoor and indoor furniture. Felts, wool, cotton and fibers in a wide and sophisticated range of colors that turn into sofas, armchairs, loungers, rugs… of huge visual strength and highest quality. Pieces full of creativity that represents the natural evolution of the technique, the aesthetic of the most actual design and the most innovative ideas.
MINIM is official distributor in Barcelona and Madrid of the outdoor and indoor furniture firm Paola Lenti.