Umbrosa
Umbrosa.
Barcelona and Madrid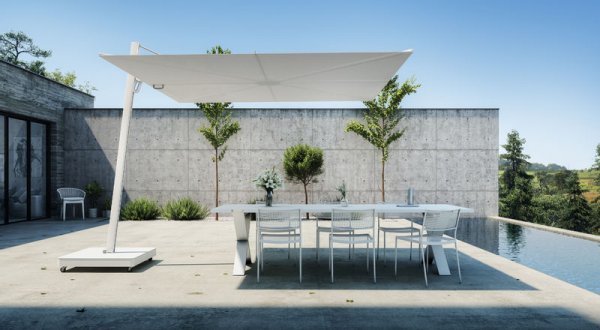 Umbrosa is a Belgian brand that designs and produces umbrellas and parasols of contemporary design that are a perfect combination of elegance, simplicity, ergonomics and ease of use.
Based in Belgium, Umbrosa offers a collection of cutting-edge umbrellas for both residential and commercial applications. Elegant and flexible shade solutions that protect from the sun and find inspiration in the wit of nature itself. From the ability of plants and trees to provide shade in a unique way, Paraflex, Ingenua, Icarus, Rimbou, Spectra, Eclipsum, Infina and Nauta are born. Collections of versatile and innovative parasols, which move away from the classic umbrellas.
Umbrosa works with the best international designers and produces its collections exclusively in Belgium. All parts are made of durable anodized aluminum, UV resistant and  high quiality materials. Thanks to this manufacturing process, your umbrellas can ensure long-lasting shade, year after year.
MINIM is the official distributor in Barcelona and Madrid of the umbrella company Umbrosa.